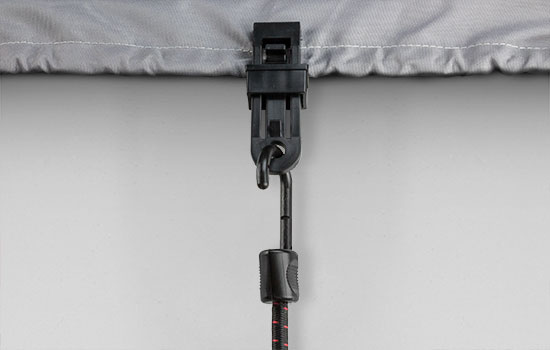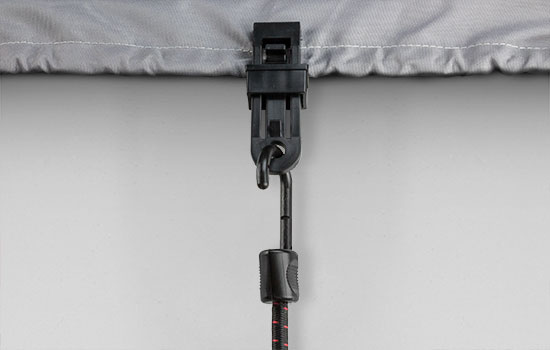 Use Cover Keepers to attach to any cover. Easily clips to edge of any cover or tarp.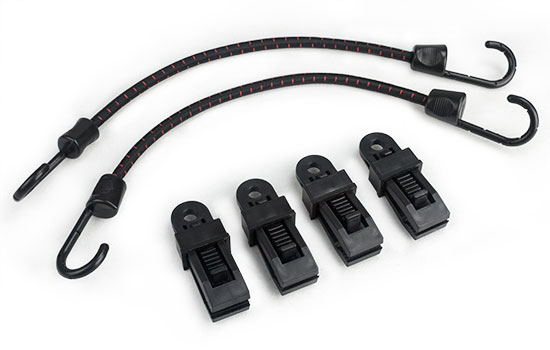 Kit includes 4 clips and 2 bungees. Available in 3 bungee lengths.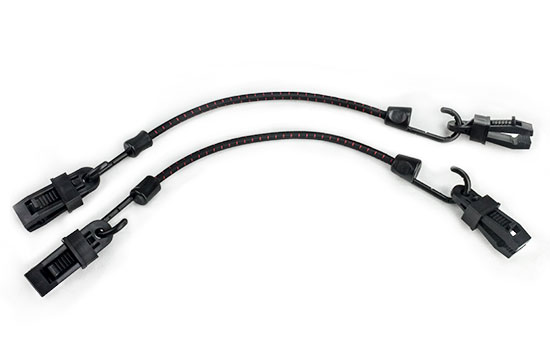 Heavy duty hooks fit easily into clips for easy install and removal.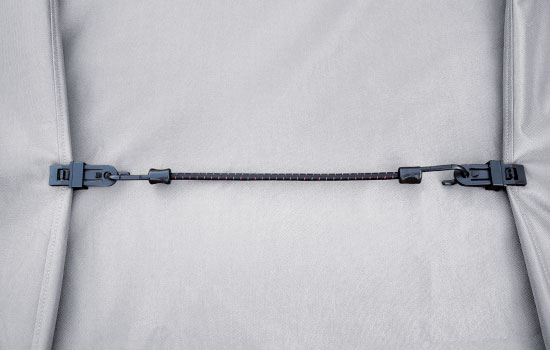 Use to create a custom fit for any cover, or hold securely in place when windy.
Product Photos

SHARE

SHARE
---
Cover Keepers - Wind Protector Kit
Cover Keepers - Wind Protector Kit
Cover Keepers heavy-duty outdoor bungee strap and clip system is the perfect way to quickly secure your cover and hold it in place. Clips quickly and easily attach anywhere on the cover (use on hem for best hold). Bungees can be used to hold the cover in place, create a more custom fit, or create tension on the fabric to reduce water pooling.
This system is especially recommended for securing covers in high wind areas.
Cover Keepers can also be used for suspending tarps or shades and has unlimited uses for camping and outdoor applications.
OUT OF STOCK
We're Sorry. The item you have selected is currently Out of Stock. Please make an alternate selection. If you need assistance please call 800-616-0599.
The item you have selected is currently Made To Order. Order will be changed into Made To Order.
CUSTOM PRODUCT
PLEASE NOTE: The item you selected is considered a special order or custom product. As such, it is not eligible for a refund once the order has been placed.
If you understand and agree to this condition, and would like to continue with your purchase, click the "Agree" button below.
For assistance, please call 800.616.0599