Patio Umbrellas from the Experts
When you are enjoying the beautiful weather in your own backyard, it is important to be comfortable and protected from the harsh sunlight. This is why we offer multiple patio umbrella options for all of your shading needs. Designed for years of outdoor use, our patio umbrellas are made from the most durable fabric canopy treated to resist mildew, fading, and staining. The patio umbrella collection from National Patio Covers is our line of umbrellas designed for customers who desire the best in fabric, design, and quality.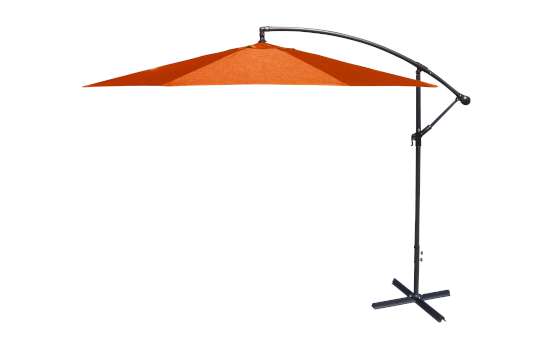 Offset Umbrella - 10'
Elegant Offset Umbrella - 10' Diameter. Available in 12 fashionable colors.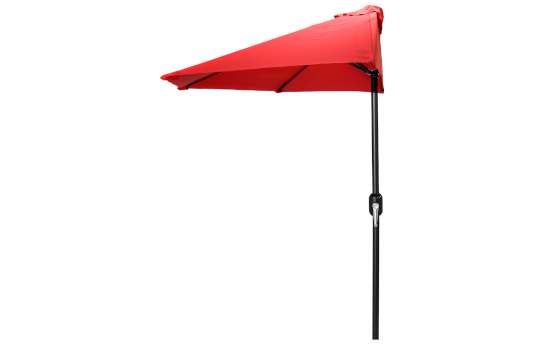 Half Steel Market Umbrella - 9'
Unique Half Steel Market Umbrella - 9'. Available in 7 vibrant colors.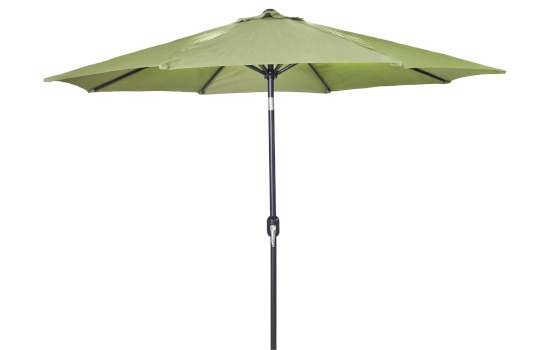 Steel Market Umbrella - 9'
Stylish 9' Market Umbrella with tilt and crank. Available in 12 vibrant colors.
The Finest Fabrics and Patterns
Keep cool and relax under the shade of a well-made patio umbrella by Jordan Manufacturing. Perfect for accenting or reinventing your outdoor living space, we offer several different styles that will fit your patio shade needs. They are the perfect compliment to our line of patio furniture covers. 
The contemporary-style patio umbrellas feature sturdy, powder-coated steel or wood frames and poles with polyester- spun canopies. Choose from patio umbrellas with 6 or 8 ribs with either a crank and tilt option, a crank lift and push button that makes tilting easy, or a double pulley system. Designed for years of outdoor use, the durable fabric canopy is treated to resist mildew, stains, and fading.
Fabric Care and Maintenance
Fabrics may be spot cleaned by sponging briskly with a mild soap such as Ivory liquid solution in lukewarm water. Sponge fabric thoroughly with clean water to remove soap and allow to air dry. Avoid contact with insect repellents and suntan lotions.
Contact Us
Our knowledgeable customer service staff is always ready to answer any questions to help you select the perfect outdoor patio umbrella. Call us anytime at 800-616-0599.